Holiday Parties, Team Building, & Special Occasion Events
If you're looking for the ultimate relaxing private event venue in Knoxville, you've found it.
The power of creativity for the human spirit is unmatched. Add in our incredible teachers and you've got an event
everyone will remember. Remember us for birthday parties, corporate events, and more.
Kid's Birthdays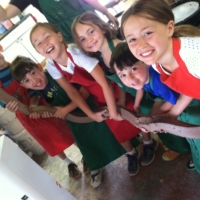 These are themed to holidays (snowmen/ornaments/pumpkins/leaf bowls/etc…), monsters, dragons,Masks, Wall Pockets, Hamsa hands, cups and plates, cupcakes, tiles, wind chimes, and much more!
Ladies' Night Out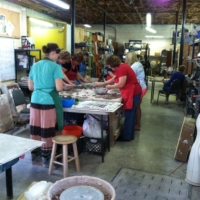 Wine and Clay? Learn how to use the wheel, make a holiday themed object,
design tiles or mosaics, variety of hand built tableware items, Raku firing, etc…
Team Building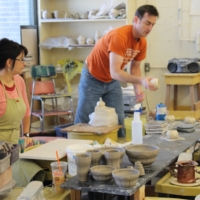 Come during the workday or after hours and create a hand crafted object with
your team outside the normal environment.
To Schedule a Group Class or Party
Email

[email protected]

to connect with our Program Coordinator.
Prepare to place a 50% non-refundable deposit for your private group.
Prepare to give the studio advance notice. Classes will not be booked less than one week in advance.
Prices:
$35 per person for Raku event (max 25 people)
$50 per person for wheel throwing or handbuilding groups with 6+ attendees (max 10 people)
$60 per person for wheel throwing or handbuilding groups with under 6 attendees (max 10 people)
*Maximum attendees vary for home school and Scouts groups